NANOTEXNOLOGY 2020 multi-event, organized by Nanotechnology Lab LTFN, together with Aristotle University of Thessaloniki, Nano|Net Research and Innovation Network, HOPE-A and the Horizon 2020 Projects, Smartline and CORNET concluded successfully on the 11th of July 2020. NANOTEXNOLOGY 2020 became a vibrant hub of top-class scientists, business experts, policymakers and young entrepreneurs!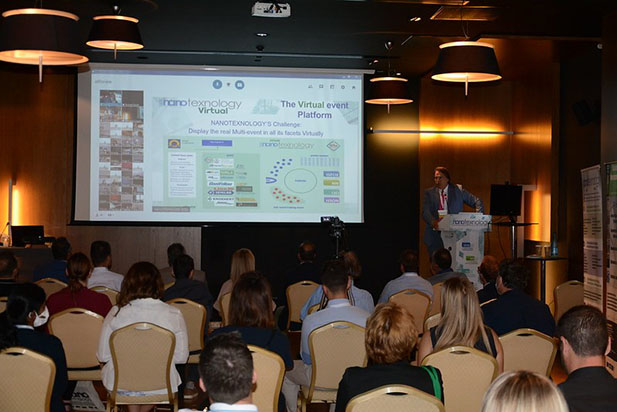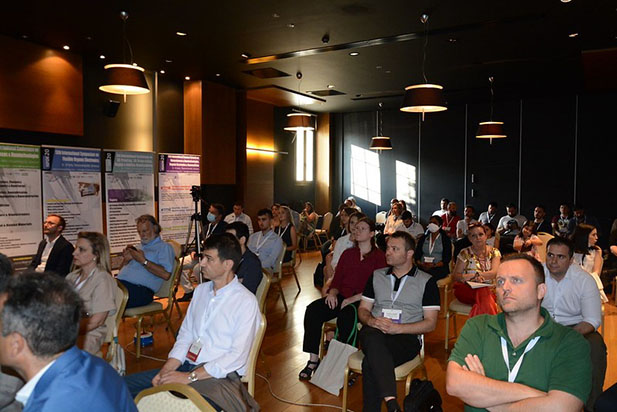 This year, NANOTEXNOLOGY 2020 was organized both Live and Virtual and comprised more than 400 exciting presentations from 47 Countries providing an overview of the latest advances and future prospects in Nanotechnologies, Organic Electronics & Photonics, Nanomedicine, and 3D Printing & Bioprinting. New international collaborations were sealed at the EXPO20, Business Forum and the Matchmaking Event among Technology starters, developers and Industry Professionals bringing research from bench to market, and young researchers were inspired to move the state-of-the-art forward.
The starting point of this year's NANOTEXNOLOGY were the ISSON20 Summer Schools commenced on Saturday 4th of July. ISSON20 comprised fascinating lectures and demonstrations of state-of-the-art techniques on Nanosciences & Nanotechnologies, Organic Electronics and Nanomedicine gathering 45 students from 25 different countries and 29 poster presentations!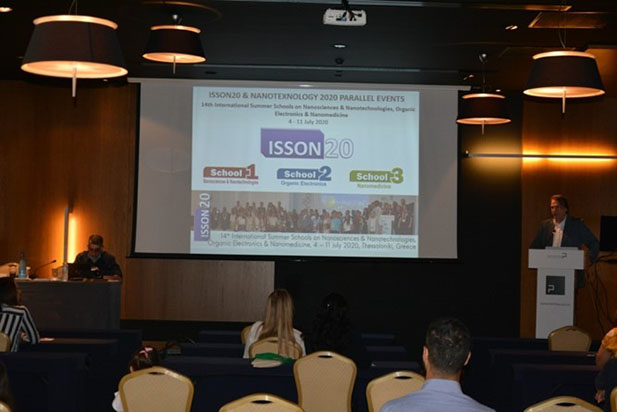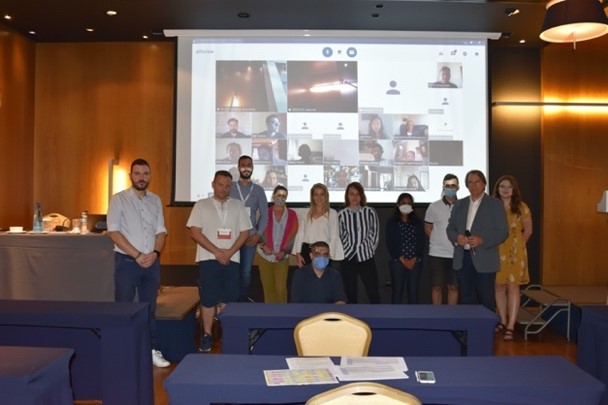 ISFOE20, the International Symposium on Flexible Organic Electronics started on Monday 6th of July consisting of more than 132 presentations from 27 different countries and NN20, the International Conference on Nanosciences and Nanotechnologies, which began on Tuesday 7th of July encompassing 227 presentations from 38 different countries. I3D20 - Workshop on 3D Printing, 3D Bioprinting, Digital, and Additive Manufacturing commenced on 8th July, with 25 presentations. During the CORNET project, the partners have organized dedicated Workshops focused on Open Innovation and Standardization and Computational Modeling of Materials Devices & Processes, with the participation of numerous acknowledged experts (from academia and industry). The partners presented and discussed their latest achievements and promoted the CORNET Open Innovation Environment. During these activities, the CORNET partners have connected with these stakeholders in order to establish new collaborations in similar subjects.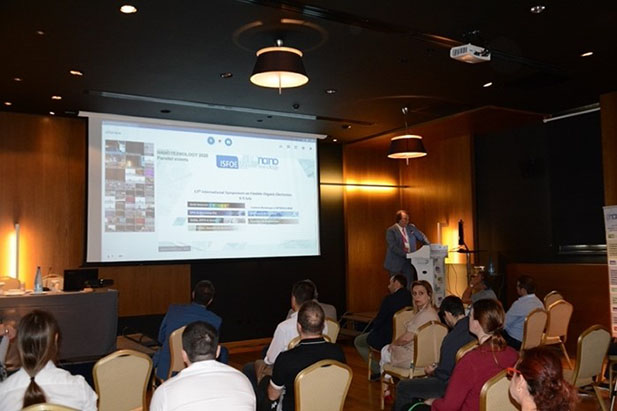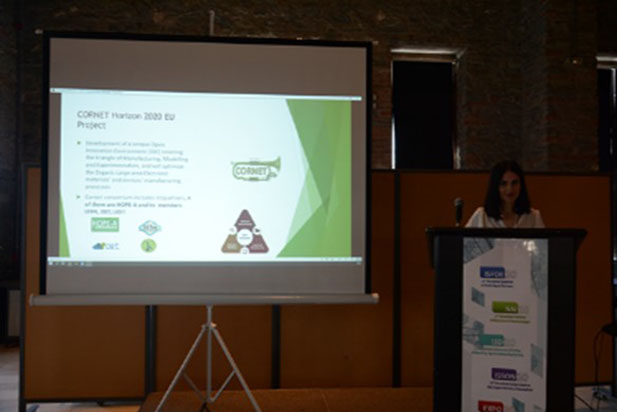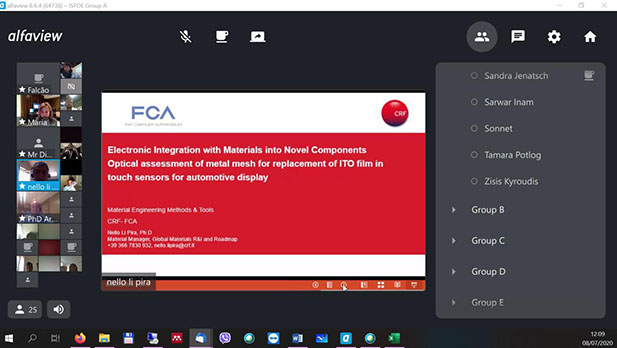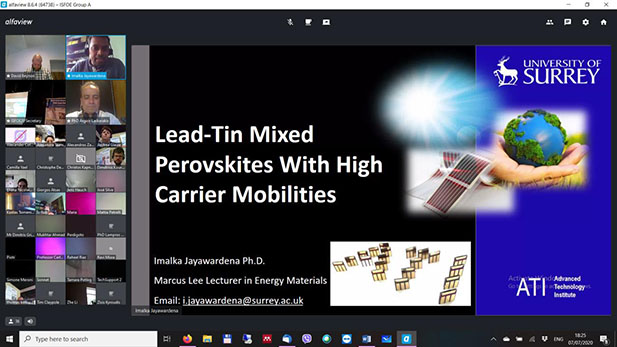 During the fourth day of NANOTEXNOLOGY, inspiring Plenary talks were delivered online by three world-class experts, Prof. Joachim Spatz from Max Planck Institute for Medical Research, Heidelberg, Germany and Prof. Norbert Koch from Humboldt-Universität zu Berlin, Berlin, Germany. The Plenary Session attendants were informed on the recent advances in the evolution of cellular compartments for spatially and temporally controlled assembly of biological processes as an essential step in developing life by evolution and the controlling of Controlling hybrid inorganic/organic electronic materials interfaces which is a key parameter for electronic and optical processes in devices.
Parallel to the Conferences and the Summer Schools, EXPO20, the 10th International Exhibition on Nanotechnologies, Organic Electronics & Nanomedicine gathered more than 20 exhibitors, creating a vibrant environment of business interactions, together with the Matchmaking Event, which comprised more than 53 bilateral meetings, and the Business Forum with presentations from companies' representatives.
Throughout NANOTEXNOLOGY 2020, there was a strong presence of representatives of the country's political authorities, academic leadership and many businessmen who had the opportunity to visit the EXPO and see innovative products from Greek companies, members of the Hellenic Organic & Printed Electronics Association (HOPE-A) and such as a smart bus stop, antiseptic gels and sprays with nanoparticles, flexible OPVs installed in an electric car, smart bags etc.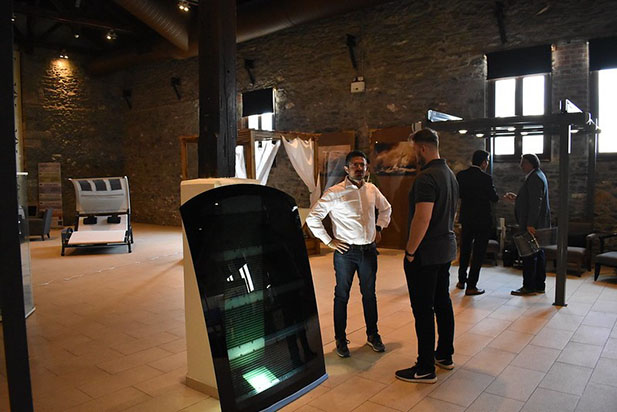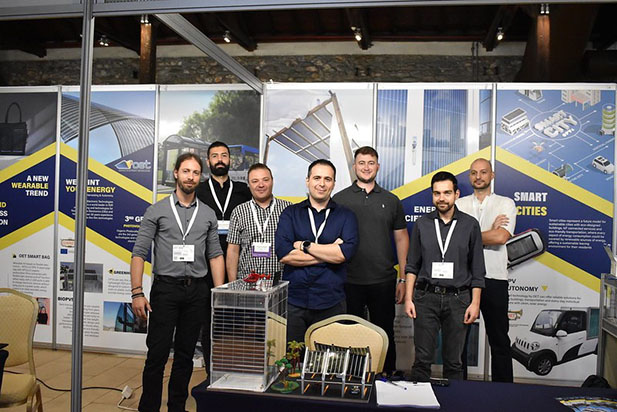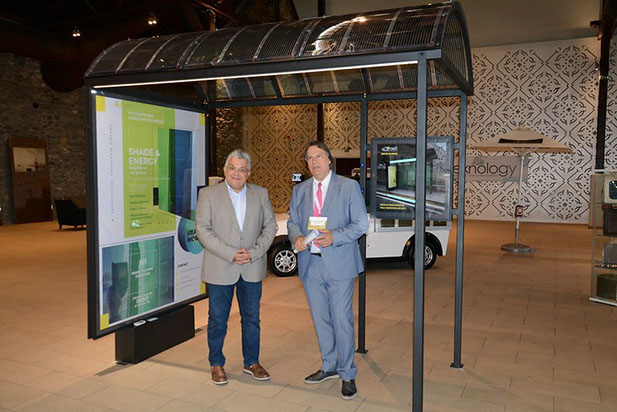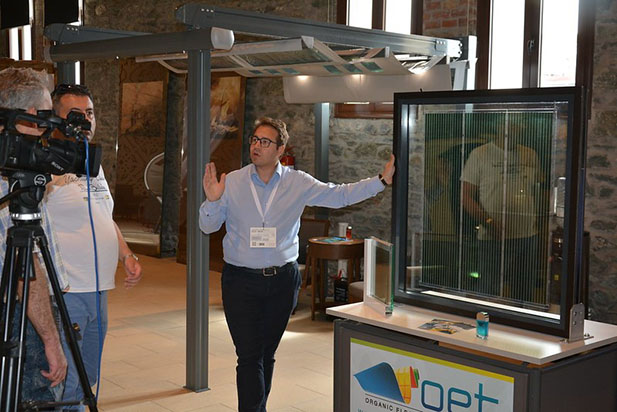 Thank you for your contribution to this exciting multi-event! We look forward to seeing you in NANOTEXNOLOGY 2021!